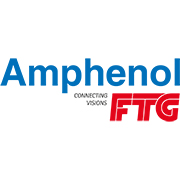 FTG is an expert in power distribution systems, from Insulated busbars to distribution blocks, their products provide a perfect connection and an optimum energy distribution, Created in 1962, in Germany, it has become one of the most important European manufacturers in energy distribution.
FTG has more than 10.000 different product references, thus covering most of the need felt by professional. All of FTG's busbars and terminals meet the specifications of IEC, UL, VDE and CSA. The brand also has the latest ISO certifications, ensuring the the quality of its products and manufacturing excellence.
In addition to the most common connection systems, such as pins or fork, FTG can manufacture special items on request, these special bars may be manufactured with different connection systems on the same phase.



FTG Catalog




FTG Busbars Solar Systems




FTG PDB Solar




FTG_1-4pol_GB.pdf




FTG_4-pole-KV_EN_SCREEN.pdf




FTG_EASY_GB.pdf




FTG_KN_T_GB.pdf




FTG_KNDB1410_KNDB1316_GB.pdf




FTG_KVIAC_GB.pdf




FTG_LPDB_EN.pdf




FTG_neutrals.pdf




FTG_PDBplus_EN.pdf




FTG_PI_PDB_38650_GB.pdf




FTG_terminal_GB.pdf




FTG_Katalog_2016_Doppelseiten




Partner in mechanical engineering




KVIAC - Series




PDB+




Eurovario




ECB_new compact version




Brochure_PDB_EN_SCREEN




Bow Terminals-min