For more than 80 years the German brand Inter BÄR has developed accessories for the electric consumer market. Its corporate culture is based in the production of products with a high degree of reliability, quality and innovation. Its range is divided into two distinct segments.
ON/OFF Buttons and Dimmers: An extremely wide range of buttons and dimmers for varied applications and multiple color combinations. Inter BÄR offers a wide range of products for the consumer and professional market.
Lighting: LED lamps and accessories for lighting, such as switches wardrobe / bar, LED spotlights, lamps with sensors, among others.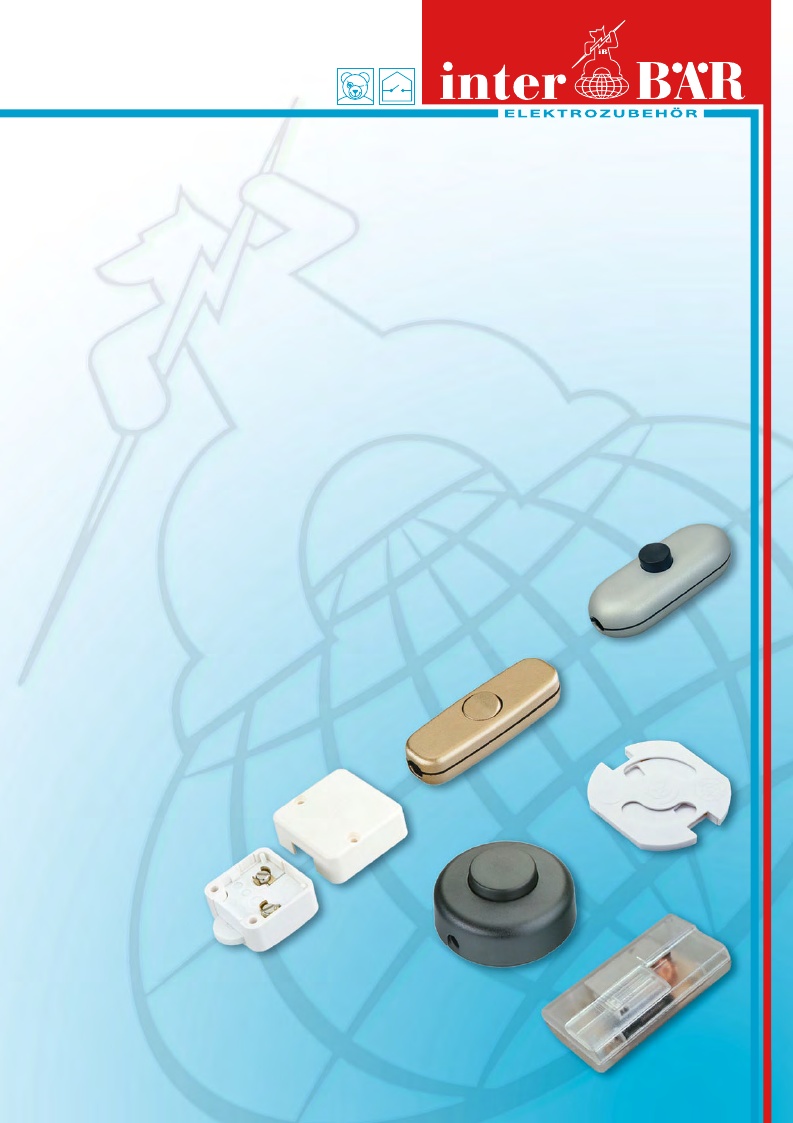 InterBAR Catalogue GB