Edisio is a Belgium company, that is headquartered in Brussels, which has created with the aim of offering its customers a new way to modernize and create smarter homes, without renovations or wiring, thanks to its innovative wireless technology.

With its modern design buttons combined with the latest wireless technology, it's possible to control all the lighting, blinds, canopy and even centralize multiple functions with just one touch. The Elegance Diamond range of pushbuttons, with glass base, is available in various colors. The wireless switches can be placed on any surface, even glass, and the configuration of the two devices is hassle free, because by simply pressing a button both devices will sync immediately.

Through the webserver EasyLink technology, you can also control IP cameras, control the air conditioning or heating, check local meteorological information and even control your media devices, such as TV or DVD, all done conveniently through your smartphone or tablet, anywhere in the world!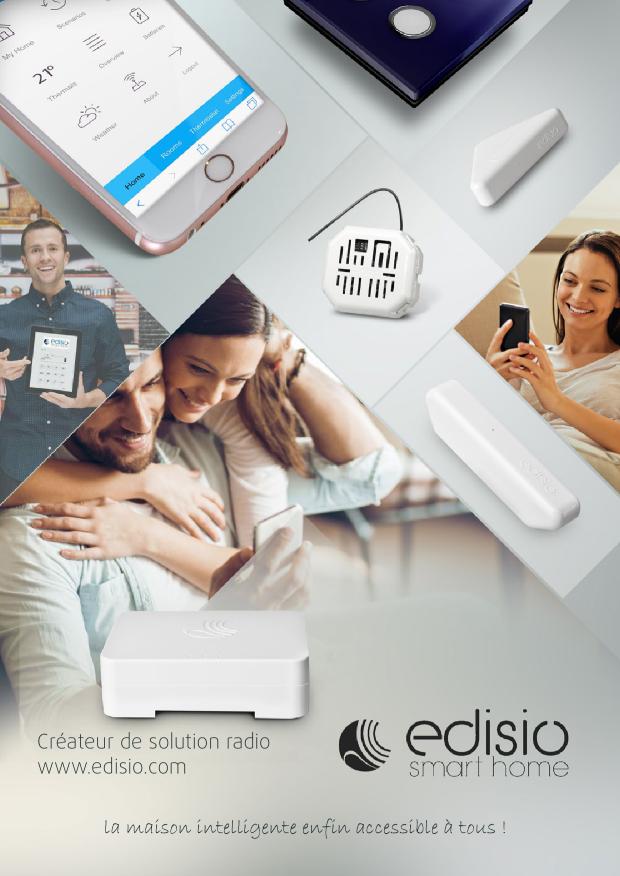 Edisio Smart Home